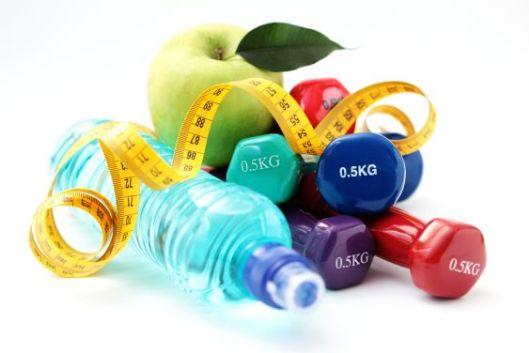 The Tried-and-True Weight LossTips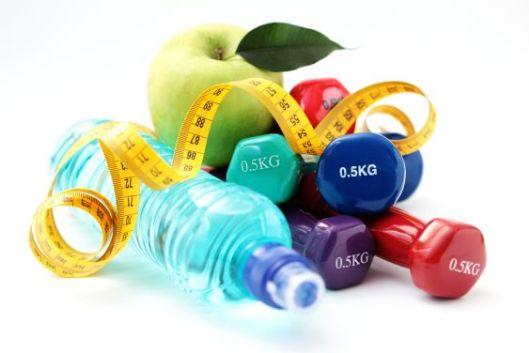 If you have ever been on a diet, you likely know about the following tips that help you stick to it. And really, folks, dieting isn't a temporary thing. It's a life-long habit to achieve a steady weight and healthy lifestyle. To be blunt, diet and exercise is needed to do that. These tips are just reminders on how to stick to the diet.
Never go to the grocery store hungry.
Everything in the store will look great to you–especially the junk—if you are shopping on an empty stomach. Ideally, you should go food shopping after a meal. But, even if you go the supermarket on your way home from work, make sure you have a healthy snack 20-30 minutes beforehand in order to resist the impulse buys that are so tempting!
Healthy snacks that will help you resist that unhealthy junk should be protein based. Yogurt or cottage cheese, along with a handful of almonds will do the trick. A liquid protein shake is okay too, but the solid foods tend to satiate you better.
Don't keep junk foods in the house
If you don't buy the junk, it won't be in your house, right?  But, what if your spouse or kids like them and you are stuck fighting the urge to dive into that bag of cookies? Honestly, you do have to exert some willpower, since you will be exposed to these temptations often.
But if you think about it, should your family be eating things that are not healthy? Should you keep things like chips, cookies, chicken nuggets, and other processed foods for consumption when they are really not healthy for anyone, no matter if their BMI is perfect or not? Unhealthy eating as a child is linked to obesity as an adult.
Perhaps it's time to do a "cleanse" of the junk foods in the home. Substitute them with healthy snacks like protein bars, yogurt, nuts, veggies and fruit. If it's not readily available, people tend to adjust and start craving the healthy foods instead of the fat-laden processed foods.
Of course, those foods can be occasional treats for everyone. But if they aren't in your pantry or refrigerator, it's easier to achieve healthy eating habits for you and your family.
Use smaller plates
Visual views of the meal placed in front of us are important. If we put a small amount on a large dish, the psychological impression we have is deprivation.  But if you put the same amount of food on a smaller plate, your mind seems to accept it more readily and associate the smaller portions with a full meal.
Joseph Delboeuf was a 19th-century Belgian philosopher who discovered that people perceive two identical circles differently when they're surrounded by concentric circles of different sizes. The effect is called the Delboeuf illusion.Cornell marketing scholar Brian Wansink, author of the forthcoming book Slim by Design, has used the Delboeuf illusion to explain how plate size has a hidden influence on how much food we eat. In a 2012 study that received wide media attention,Wansink showed that the illusory effect carries over to dishware and portion sizes.
With a larger dish, many people will add more food to take up the additional space. And of course, some will just refill the small dish with a second helping. But the larger point here is that we don't base our portions on hunger at all—we base it on plate size. So for some people 70% of a small plate won't be enough food, but for others it just might.
Know your triggers and weaknesses
We are all human and we all have our weaknesses. The key is to know the triggers that sabotage your weight loss efforts, then take the steps necessary to avoid those triggers at all times.
Prepare in advance for these triggers. Tip #1 is one way, by eating before grocery shopping to avoid impulse buys. If you know you are attending a party, eat fewer calories beforehand to allow for more at the party. Also, stay away from the appetizer table—these snack foods tend to be high in fat and calories. Sure, you can have a few small teasers, but don't keep refilling. Also, sip on your drink—add seltzer to your wine to cut the alcohol and calories.
Triggers that encourage overeating are especially present in sugary and fatty foods. Saturated fats in foods like bacon and cheese impair your brain's normal ability to regulate appetite and cravings, so you don't realize you're full until you're completely stuffed. Add sugar to the fatty food—ice cream, cake, doughnuts—and you have a double whammy. High-sugar foods increase your levels of ghrelin, a hormone that stimulates appetite and increases cravings.
Stay active
Getting regular physical activity is one of the best things you can do for your health and helps control weight. It lowers the risk of heart disease, diabetes, stroke, high blood pressure, osteoporosis, and certain cancers, and it can also help control stress, improve sleep, boost mood, keep weight in check, and reduce the risk of falling and improve cognitive function in older adults.
Join G20 Fitness in Plantation, FL
If you want to get fit, G20 Fitness has a plan for you. We offer a few different program options to choose from:
1.Fitness Group Session – Provides an effective and efficient way to maximize your results through our proven strength and conditioning program, and includes your nutrition plan.
2.Personal Training Session – One-on-one strength and conditioning program.
3.Private Group Session – Up-to-four people following our strength and conditioning program at an affordable and convenient rate.
4.21 Day Fit Body Challenge – Transform your body and lifestyle in this program.
Visit our website for more information, or call us at (954) 357-3770 to learn more about achieving your fitness goals with our help. We are conveniently located at Volunteer Park, 12050 W. Sunrise Blvd., Plantation FL 33323.
Our vision: Leading the local fitness industry, targeting audiences interested in outdoor workouts.
Our mission: Empowering the local community through an effective physical training program; which combined with proper nutrition and adequate rest will provide a consistent and healthy life style.