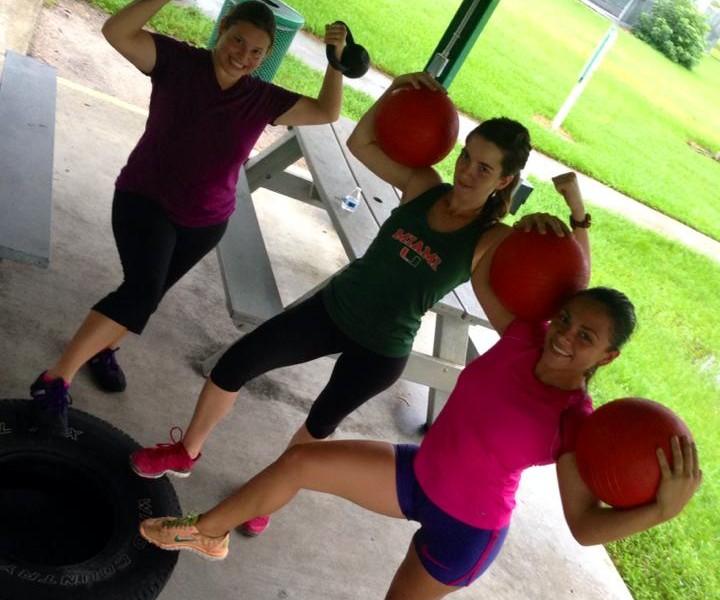 Get Fit this Year at G20 Fitness!
G20 Fitness offers a revolutionary concept in body conditioning that uses a group interval fitness setting and incorporates the proven science of post exercise oxygen consumption to help tone the body. Post exercise oxygen consumption is a measurable increased rate of oxygen intake following a strenuous workout or activity and it is used in restoring the body to a resting state helping it adapt to the exercise it just performed. Post exercise oxygen consumption or EPOC helps balance hormones, replenish fuel stores, assists with cellular repair, nervous system and metabolism functions.
G20 Fitness applies a one of a kind metabolic busting, high intensity, cardiovascular and strength training workout. G20 Fitness combines suspension training, kettle bells, calisthenics, and the power of one's own body to transform it into the body of an athlete.
Make your health a priority, and feel the benefits in every area of your life – G20 Fitness can help you achieve a healthier lifestyle.
G20 Fitness also focuses on nutrition. A healthy diet that provides sufficient nutrition value for ideal health and body function is important to growth, cell repair, immune system strength and energy. G20 Fitness focus is for every client to live a healthier lifestyle, build a healthier heart and a stronger body.  G20 Fitness coaches can assist you with meal plans that will enhance and promote your body's fitness and longevity. G20 Fitness specializes in meal plans that are also beneficial for clients that suffer from allergies and other medical conditions.
G20 Fitness– A strength and conditioning program in Plantation, FL that provides High Intensity, Cardio, Strength, and Core Training for Every Fitness Level!
It is a fact that people who achieve optimal fitness get sick less often, which translates into fewer medical costs, less antibiotics and medications, less time lost at work, as well as increased productivity and a healthier lifestyle. People who lead healthier lifestyles are also generally happier in every area of life, as they are equipped to deal with stress more easily, maintain lower blood pressure levels, and realize more fulfilling relationships.
G20 Fitness personalized group training is focused on general conditioning that is specifically designed to promote an overall healthier lifestyle.  G20 Fitness provides a fun, yet challenging environment with an affordable group workout that provides you with the same benefits, accountability and accessibility of a one on one workout with a personal trainer, minus the expense. Visit G20 Fitness online at:http://www.g20bootcamp.com , or call (954) 357 – 3770, and ask about our special offers to new clients that include a free session, and discounts for the City of Plantation employees. G20 Fitness has a great deal going on currently that offers $99 worth of conditioning for only $75! Get more information on the morning and evening classes available and hear more about how G20 Fitness can transform your body and help you achieve a healthier lifestyle, and happier life!
G20 Fitness offers affordable, personalized group training that delivers results that are identical to those achieved with one-on-one training, without the expense! Visit: https://g20fitness.com/ today!